Fun for all the family and a great team-building activity for any University department, company, student organisation or other organisation
Please click here for the Information Booklet & Application Form.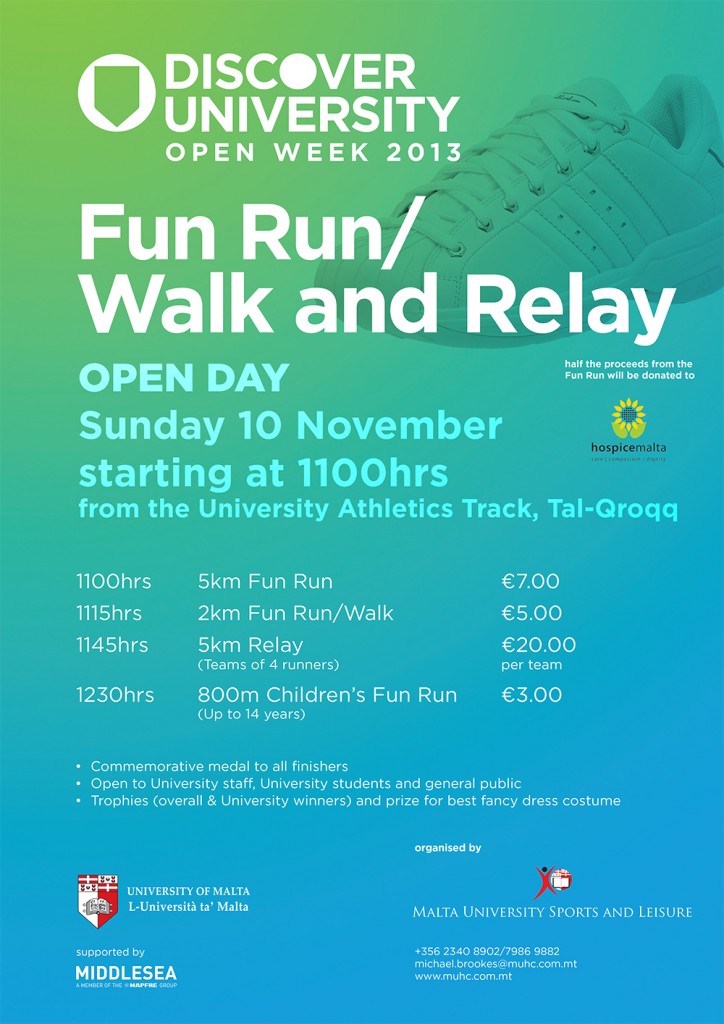 We encourage you to send in your applications early, start training and encourage your friends/colleagues to join you for what promises to be a fun and challenging event. Half the proceeds from this event will be donated to Hospice Malta.
For further information, kindly contact Michael Brookes on michael.brookes@muhc.com.mt or 23408902 / 79869982.