Award in
The Art of Public Speaking
DATE & TIME
Mondays from 12 Oct to 14 Dec 2020 
5.30pm – 8.00pm
TUTOR
Dr Joseph G Agius, M.Sc. (Dublin), Ed.D. (Sheffield),
REGISTRATION FEE*
€335/UM students €325
*Course approved by Malta Enterprise under the Get Qualified Scheme
*Attention Employers! Contact us to help you apply for the Jobsplus "Investing In Skills" Scheme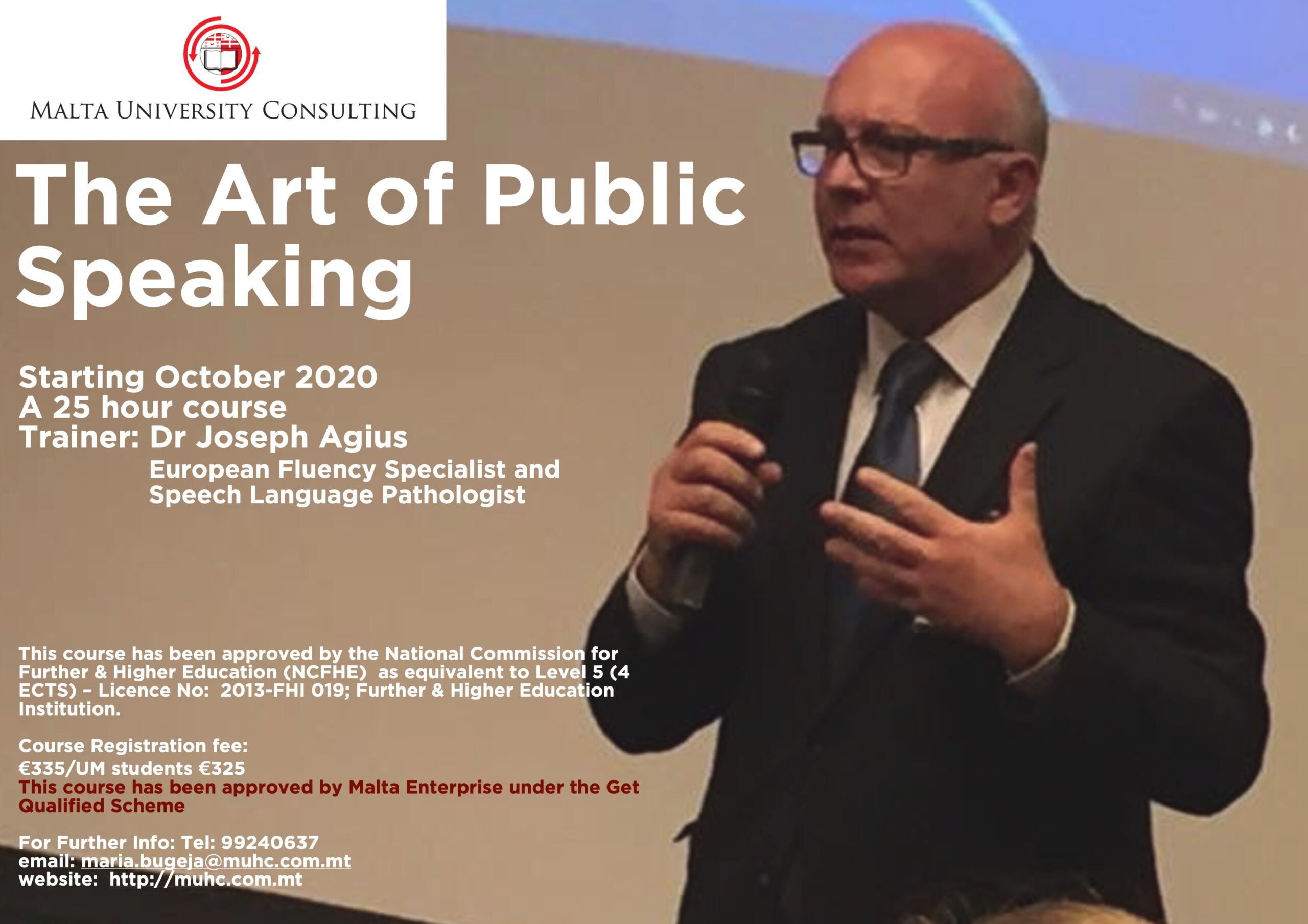 ABOUT  THE  COURSE
The aim of this course :
to practice in both impromptu and prepared speeches
addresses the important issue to 'wake 'em up!" during presentations!
by the end of the course participants should be on their way to becoming successful public speakers
WHAT'S  INCLUDED
On completion of the 25 hour course and assignments you will be entitled to a Certificate in the Art of Public Speaking at MQF Level 5 (4 ECTS).
email :  trainingservices@muhc.com.mt
tel:        +356 21 240746 / 99829244