MALTA UNIVERSITY RESIDENCE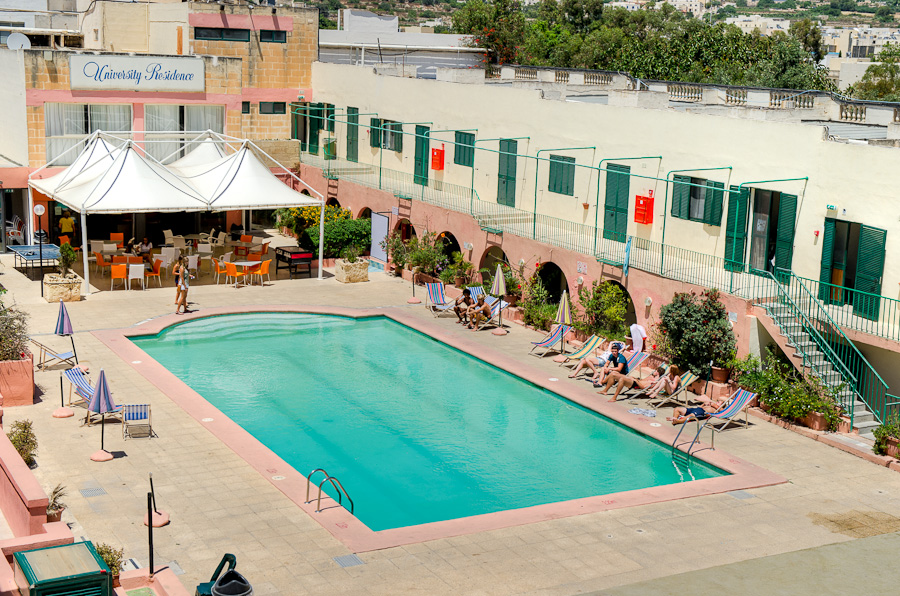 The Malta University Residence welcomes people of all national origins who travel to Malta to expand their academic standings, take an academic holiday or visit their University colleagues. This vibrant cosmopolitan setting connects people, enhancing understanding and personal development.
The Malta University Residence is conveniently located 4km away from the Campus. The residence operates a free bus service connecting to the university directly, which runs on a regular basis.
Situated on extensive private grounds with a large common swimming pool and 400meter jogging track, the Residence is within walking distance of the quaint town centre of Lija and main public transport routes. It is also well positioned for accessing major shopping centres, historical sites and beautiful beaches.
In operation since 1994, the Malta University Residence has strived to provide good service in order to meet the living needs of thousands of long term and short stay clients. The Residence is recognized for its safe surroundings and value-for-money.
The Malta University Residence offers the visiting University of Malta student, the International Travelling student, and University visitors a unique, comfortable, safe, clean and friendly live-in facility.
MUR provides a direct link to the University of Malta's server, with students able to access the same information available on campus at the Residence complex. No other establishment has this privilege. The internet service is free of charge and for the sole use of University of Malta Students.