MALTA UNIVERSITY SPORTS & LEISURE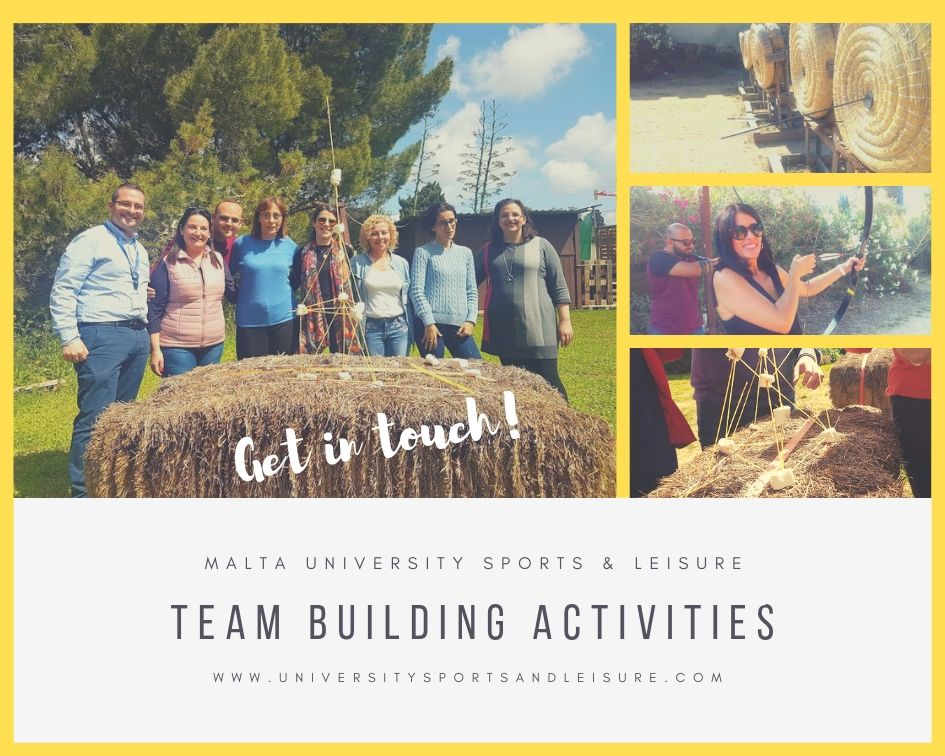 Malta University Sports & Leisure organises various sports and leisure activities for the general public, Malta University Language School students and University students and staff. Team-building activities can also be tailor-made to suit the needs of your company or other organisation.
The University 5/7-a-side football pitches can be booked by individuals or groups/companies for friendly matches, tournaments, leagues etc. Furthermore, various sports packages can be organised for Maltese and foreign groups, including accommodation, transport, hire of sports facilities, leisure activities and facilities for sports seminars.
There are a wide range of activities and opportunities for you and/or your team to get active, be healthy and have fun. For more details, please visit our website, contact us by email or on +356 2340 8902/6  or +356 7979 7075 or book a pitch here.